Established in 1992, The Association of Test Publishers is a non-profit organization representing providers of tests and assessment tools and/or services related to assessment, selection, screening, certification, licensing, educational or clinical uses.
ATP members are pledged to promote and advance the integrity of assessment services and products and their value to society; and dedicated to the highest level of professionalism and business ethics within the test publishing community.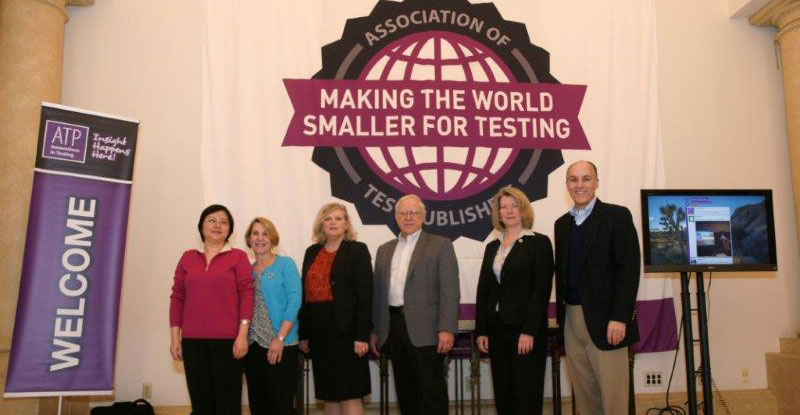 MEMBER BENEFITS
Networking - Meet your colleagues and leaders in the test publishing / assessment services industry.
Advocacy - ATP members have a voice in the nation's capital, in state legislatures across the U.S. and in the international test publishing community. ATP monitors all legal actions and legislative initiatives that impact the industry and provides members with alerts and updates.
Publications - ATP members receive the Test Publisher industry newsletter and have access to the on-line Journal of Applied Testing Technology, and members are eligible for discounts on model guidelines and publications focusing on copyright and other industry issues.
Advertising - ATP members have a listing on the ATP web site with links directly to their organization's web site, and they receive discounts for job listings on the ATP website.
Protection - The ATP Security Committee is dedicated to exploring and collaborating on best practices that ensure maximum protection for Intellectual Property and copyright, both in the traditional paper and pencil testing arena as well as in all Internet and digital arenas.
"ATP membership is a value-add to our business. We always get more than our money's worth from membership – not just for me, but for all our employees. ATP membership affords us the opportunity to keep one step ahead of the competition by interacting with leading industry professionals. Conversations with members always reveal the "hottest issues" and the most current challenges. We utilize that information to mold and adapt our strategy so we're prepared to address our clients' current and future needs."

- Nikki Shepherd Eatchel, Scantron Corporation
Join ATP & invest in the future of the test publishing/assessment industry!
Hilton Orlando Bonnet Creek | Orlando, Florida | March 20-23, 2016